CASE STUDY
FEC Attraction Development:
B&B Theatres
Pinnacle joined the team to develop a serious FEC component within B&B's new, ground up multi-screen cinema complex in Ankeny, IA.
OUR PLAN
B&B Theatres is the sixth largest Theatre chain in the United States, operating some 429 screens in 49 locations in 9 states. B&B, family owned since 1924 with the fourth generation of the family now in executive positions, knows a little bit about changing with the times to remain relevant. Given the challenges in the theatre business they explored complimentary businesses, discovered the power of arcade, bowling and family entertainment attractions and contacted Brunswick. As Brunswick's go to family entertainment center (FEC) experts, Pinnacle joined the team to develop a serious FEC component within B&B's new, ground up multi-screen cinema complex in Ankeny, IA.
B-Roll is the lead FEC attraction featuring 12 lanes of state-of-the-art Brunswick lanes. A full service bar and restaurant were also a major part of the mix, leaving about 3,000 square feet for an entertainment center.
EXECUTION
The space is largely consumed with the Outtakes Arcade. Pinnacle assembled and coordinated its team of Supplier Clients to execute a state-of -the-art arcade. The facility features a state of the art mix of 42 games, recently updated at the close of year one by Shaffer Distributing. The space also features Virtual Reality and party rooms as well as a beautiful redemption store, designed and supplied by Redemption Plus. The entire arcade operation is powered by Intercard, the leading play card system supplier, which ties the player game experience to the redemption merchandise program and provides the relevant data for ease of management.
Integration with the other businesses under roof is central to the Pinnacle Way of developing arcade and FEC attractions. From the beginning, consideration was given to integrating the arcade with cinema, bar-restaurant, and bowling.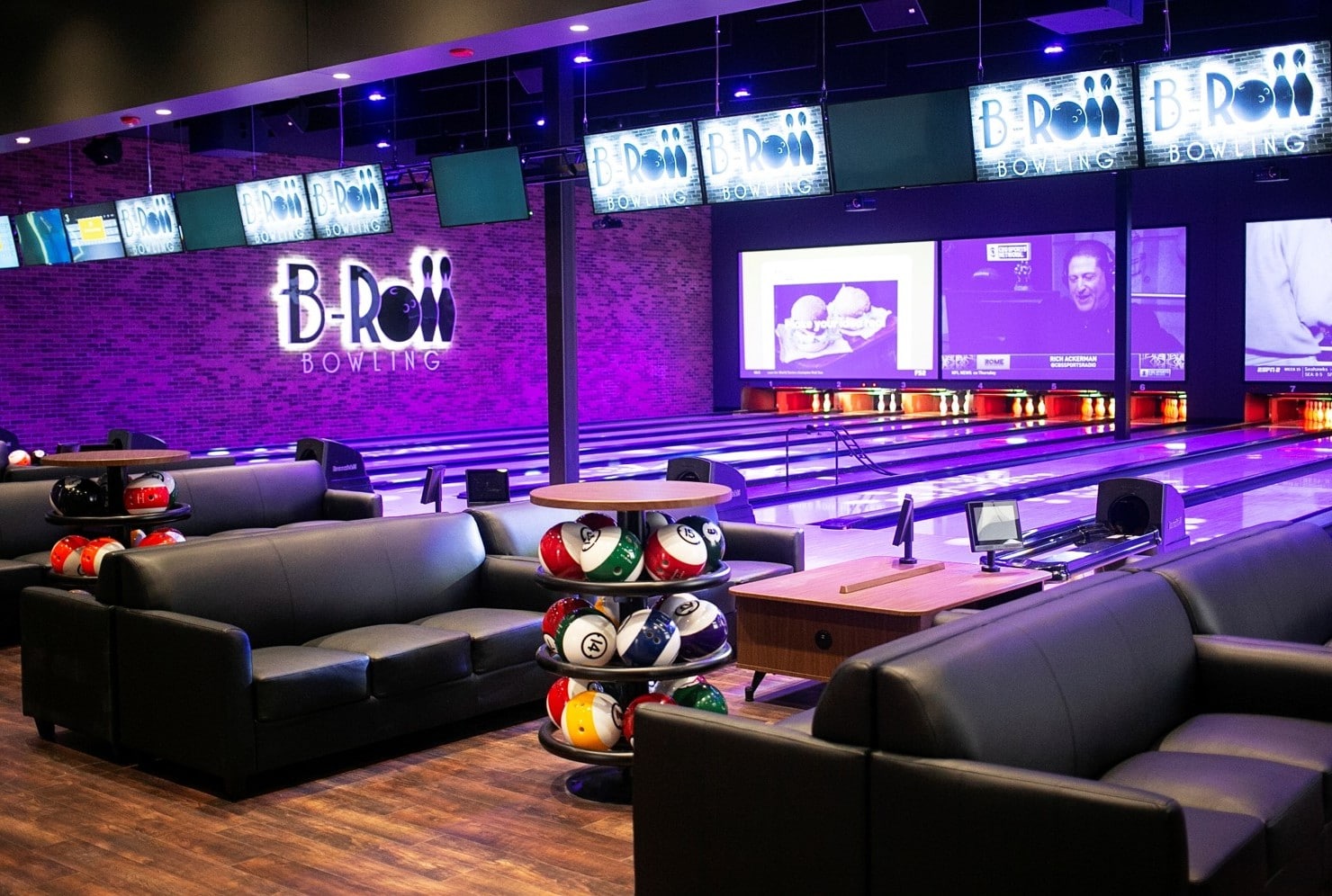 RESULTS
Year One- 2019- was a home run with arcade revenue per game on the high end of Pinnacle's experience, growing into year 2 before the Covid pandemic (although the arcade held its own under capacity and other Covid restrictions). B&B was very happy with the results, how bowling and FEC complimented the bowling business, and with how capacity utilization was more efficient with three business under one roof and sharing the one parking lot. A big takeaway was that Cinema FEC on this scale leverages theatregoer spending per visit but also generates additional visits to the property.
B&B is retaining Pinnacle to assist in future FEC attraction development throughout their site portfolio.